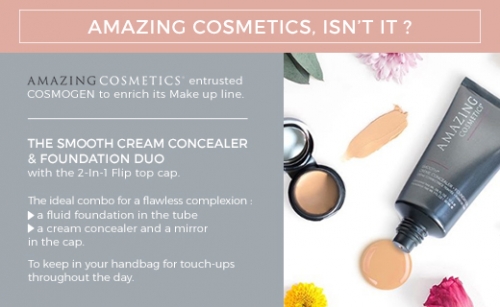 NEWS

AMAZING COSMETICS - SMOOTH CREAM

AMAZING COSMETICS entrusted Cosmogen to enrich its Make Up line. The brand selected the 2-in-1 Flip top cap.

The ideal combo for a flawless complexion :

a fluid foundation in the tube

a cream concealer and a mirror in the cap 

To keep in your handbag for touch-ups throughout the day. Easy-to-go

AMAZING COSMETICS selected the Spot tip tube too for its Illuminate Eye Primer.